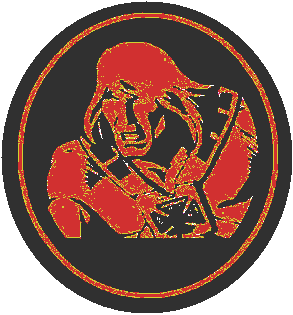 The HE-MAN TALES FICTINUUM
POWERED BY SAVAGE HE-MAN
There are other Masters Of The Universe fan fiction archives on the web. The Fictinuum, however, exclusively features dark fantasy stories about He-Man and his world, and it is the largest archive on the Internet to do so.
Being more of a portal than an archive, the He-Man Tales Fictinuum will continue to feature LINKS to fiction already archived on other websites. However, it is no longer accepting submissions for publication on this website. Some featured stories have been archived here, as submitted, unless permission to edit was given by the author. Contributors to the Fictinuum retain total creative and editorial control of their archived works. Send a link to your story or other work here.
SEE THE WINNER OF THE 2010 PROCRUSTUS AWARD HERE
HE-MAN OF THE VINES by T. F. Stephens
In a tavern, Prince Adam of tells the sad tale of how the Vulnarian warriors met their untimely end and swears vengeance on Skeletor. This introduction to my first, eight tales is set after the adventure in He-Man and the Power Sword. (2003, Originally published as The He-Man) ENTER
PRIESTS OF INFINITIAS by T. F. Stephens
To reunite a father and son, He-Man hunts down the evil warriors of Snake Mountain, when he finds Trap-Jaw is enslaving Eternians to use in the mines of Sybronn. (1998, Based on He-Man Meets Ram-Man, by Gary Cohn) ENTER
DEMONKING OF GRAYSKULL by T. F. Stephens
Skeletor steals He-Man's Sword of Power and invades Grayskull, where he uses the castle's mystic secrets to pit Captain Teela against He-Man in a fight to the death. In 2002, almost all of it was scrapped for use in The Tale of Teela. (2005, Based on King of Castle Grayskull, by Donald F. Glut) ENTER
The TALE OF TEELA by T. F. Stephens
Eternos seeks He-Man's help, when the shrines to the Warrior Goddess fall silent, and Captain Teela disappears, as Skeletor and the Priests of Infinitias attack Eternia. (2002, Based on The Tale of Teela, by Gary Cohn) ENTER
The ORDEAL OF MAN-E-FACES by T. F. Stephens
When the warrior-goddess Evil-Lyn demands a sacrifice, Skeletor turns an actor into a weapon of mass destruction and the secret of Grayskull's dark origins is revealed. (2004, Based on a story by Gary Cohn) ENTER
ADAM AND SWORD by T. F. Stephens
To rescue a captured princess, a young Adam of the Vulnarians ventures into the furnace of the gods ..alone -- and no, he is not called He-Boy anywhere in this story! (2004, Based on He-Man and the Power Sword, by Donald F. Glut) ENTER
TOMB OF THE MAGIC STEALER by T. F. Stephens
Skeletor turns Eternia's natural magic into demonic energy, and a familiar Sorceress summons He-Man into a mirror universe, where he must prepare a teenaged prince, named Adam, for the battle to end all battles. (2005, Based on The Magic Stealer, by Gary Cohn) ENTER
RAIDERS OF POINT DREAD by T. F. Stephens with Kirk Trigon
When Skeletor and Evil-Lyn attack Eternia with giant mutant ants, an army of bloodthirsty orcs AND the Talon Fighter, He-Man and a pegacorn-riding amazon wage all-out war in the skies to save mankind. House Freenorn's greatest secrets are finally revealed in this conclusion of the Tales Of Mineternia! (2010, Based on The Power of Point Dread, by Gary Cohn) ENTER

MORTE D' ADAM by T. F. Stephens with Kirk Trigon
To save his world, in this epic tale of Adamís final days as Eternia's king, unlikely alliances set him upon a dark, deadly journey into the shadows of the mysterious Celestial Church and even into Grayskull, as Eternia races toward Ragnavarok! ENTER
THREE MEN IN A WIND RAIDER by T. F. Stephens
What happens when Man-At-Arms climbs into a wind raider with a flask of Iron Mountain ale and two bitter rivals for his daughter Captain Teela's affections? Comedy, that's what! ENTER
The GRAYSKULL SAGA: RESURRECTION by Eyas Stormwolf
The Grayskull Saga continues with this spectacular epic adventure! When the resurrection of Skeletor from death at He-Man's hands sends shockwaves throughout Snake Mountain and beyond, can the even the brotherhood of Heroic Warriors save Eternia from annihilation?! ENTER
GRAYSKULL: The Book by Gary Wolfchild
Listed among He-Man.Org's must-surf fiction sites, this gritty e-novel gives us a hero forged in the classic tradition of sword n' sorcery epics. ENTER
CITY BY THE SEA, A TALE OF THE DARK AGE by Nick Alimonos
Driven by the bloodthirsty Sword of Grayskull and devotion to a mysterious goddess, Xandr wandered the wastelands, in an age of flesh and steel that called him .. HE-MAN! ENTER
SWORDS AT WORLD'S EDGE by Poe Ghostal
When Eternia's greatest champion has fallen, Grayskull turns to Earth, and Beowulf is all that stands between Skeletor and the ultimate power! ENTER
The BITTER ROSE TRILOGY by Full Fallen Moon
In the ruins of mythical Gorlot, He-Man and the son of Evilseed fight to survive the cruel death-games of Eternia's forgotten war gods,..and the Bitter Rose Trilogy begins! These three tales--Mountain of Hyacles, Night of the Sorceress and The Bitter Rose Quest--were adapted from the first and best of Fallen's dark He-Man romances. ENTER
GRAYSKULL by Eyas Stormwolf
Stormwolf's Grayskull Saga begins with this echo of the early minicomics! Opening with The Orbs of Trath, in which He-Man must stop Skeletor from using a set of ancient, dimension-warping talismans to become a god, two more novellas follow that set events on Eternia upon a violent and chaotic path! ENTER
THREE SAVAGE TALES OF HE-MAN by Hordak Alpha
I have always believed that the best of Hordak Alpha's Mineternian stories are his shortest works - among them, Warriors Of The Undead, Stone Of The Rakash and In Remembrance! Bloodthirsty gods, amazing machines and a He-Man wrestling with the ghosts of his past bring the world of the early minicomics to life, in these three edgy tales. ENTER

LOST TALES OF TEELA by Kirk Trigon
She is wise mother, devil and avenging angel! The many faces of Mighty Teela come to life in this collection of stories that recall the great classical myths. Not in TALES continuity. (2003, Excerpt from Eternia Lost: Origins of the Masters of the Universe) ENTER
PRINCE REGAN by Jennifer Thomas
There's nothing He-Man's unholy heir will not dare to claim Grayskull's otherworldly power in this shocking conclusion of Jennifer's visionary, yet controversial tale of family, betrayal and war on Eternia. ENTER
DUEL, A TALE OF TRI-KLOPS by Drunken Fist
Tri-Klops is one of He-Man's deadliest and most enigmatic enemies! What is his real motive for serving Skeletor? Is he truly evil ..or, like one of his three cybernetic eyes, just homicidally focused? Not in TALES continuity, but with no doubt, the best Tri-Klops story I have ever read. ENTER
THREE TALES OF SORCERY AND BARBARISM by Full Fallen Moon
Full Fallen Moon tells three wild, haunting and seductive tales of the trials that created Evil-Lyn, Jitsu and Prince Adam--Burial Of The Spear, Haunting Of Lyneus and Seduction Of Jitsu--adapted from Fallen's most erotic He-Man romances. ENTER
TALES OF GRANAMYR'S LAIR by Kirk Trigon
Be he "wise teacher, wrathful despot or evil genius", throughout the respective legends of He-Man's homeworld, Granamyr personifies man's struggle against overwhelming odds in these three folktales! (2003, Excerpt from Eternia Lost: Origins of the Masters of the Universe) ENTER
LORD OF THE CRYSTAL CASTLE by Full Fallen Moon
An ancient entity of incalculable power lures the armies of darkness to Etheria, ..and only one woman can stop the unthinkable! This dark and erotic re-telling of She-Ra's origin is loosely based on Lou Scheimer's The Secret of the Sword. ENTER
TERRIBLE STRANGER by Drunken Fist
An unfortunate Eternian soldier embarks on an odyssey of horror when he is taken captive by a sadistic necromancer who is apparently incapable of remorse. And who is the stranger's dreaded master? This short story serves as a chilling vision of things to come. ENTER
TRI-KLOPS UNLEASHED By Hordak Alpha
Since Tri-Klops's rape and murder of his beloved mate, Dera, He-Man of the Vulnarians has longed for vengeance. Now, he's going to get it in this violent sequel to In Remembrance! ENTER
BAR BRAWL by Hordak Alpha
When a carriage carrying trading goods to Eternos is ambushed by a band of thieves, He-Man and Fisto go looking for trouble ..in a bar. ENTER
THROUGH THE FABRIC OF REALITY by Hordak Alpha
He-Man and Teela must travel to another dimension to confront the Delenium Goddess, before she destroys another parallel Eternia--theirs! ENTER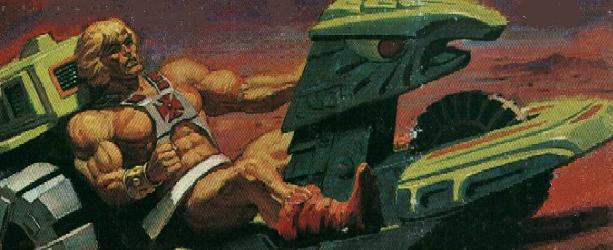 A TEST OF FAITH by Hordak Alpha
On a quest to solve the mystery of Grayskull's origins, He-Man is captured by Skeletor, and She-Ra must stop him from unlocking the secrets of her brother's Sword of Power. ENTER
ALPHA AND OMEGA by Hordak Alpha
In a tale inspired by The Magic Stealer minicomic and the blockbuster Star Trek: Generations, a great pyramid rises on Eternia's north polar cap. He-Man must stop Skeletor from using it to harness the incalculable power of the dimension-bending nexus wave .. and becoming a god. ENTER
TEELA OF THE JUNGLE by Hordak Alpha
A scantily clad adventure in the Vine Jungles forces Teela into battle with an angry demigod and unusual encounter with Evil-Lyn. ENTER
CAVE OF POWER by Hordak Alpha
Skeletor must join forces with He-Man, when his quest for the ultimate power unleashes an ancient evil that threatens to destroy Eternia. ENTER
SWORD OF THE ANCIENTS By Hordak Alpha
To secure an alliance with a powerful nation, Captain Teela and Queen Marlena must find the legendary Sword of Ancients, a mystical weapon, guarded by demons. ENTER
MOLLY GLENN, OFFLINE by Kirk Trigon
Stranded on a bizarre world in deep space, Captain Marlena Glenn finds herself kicking butt on the timelost battlefields of Eternia ..and staring down the Evil Horde! Though not in Tales of Mineternia continuity, this fast-paced, black comedy is one of my favorites - young Queen 'Molly' is very American and completely the badass! ENTER
DECLARATION OF WAR by Hordak Alpha
In this apocalyptic fantasy, the Titans of Preternia have returned to conquer mankind, and Randor and He-Man must build an alliance between Eternos and Snake Mountain to defeat them. ENTER
LIFE DEBT by Hordak Alpha
The ancient Titan god, Procrustus, reawakens from his icy prison to re-conquer Eternia and force its people into worshipping him, and only He-Man can stop him. ENTER
HEART OF THE SORCERESS by T. F. Stephens
Young Adam returns to the Sorceress's lair for answers to questions he might've asked in Adam and Sword, if he hadn't been so busy losing his bloody virginity. Will he get the truth, or will Boa'Na remain a mystery? ENTER
TALES OF MINETERNIA by T. F. Stephens
Imagine an Eternia, where Prince Adam came of age in a jungle tribe of iron-willed soldiers, fighting evil sorcerers and futuristic machines with mystical weapons! No Orko! No nonsense! This is He-Man's war with Skeletor in EIGHT gritty, spellbinding adaptations of the first minicomics! ENTER
PASSING THE LEGACY by Hordak Alpha
He-Man and the dragon Granamyr form an alliance, when the ambitions of the reawakened Council of Titans threaten Darksmoke Mountain, ..and Captain Teela must embrace a dark and awesome legacy. ENTER
DAY OF EVIL by Hordak Alpha
Having escaped the conquest of the Titans, ragtag survivors of Eternos build a small society in the Vine Jungle within the Valley of He, ..and Skeletor is in hot pursuit. ENTER
AND THE HEAVENS OPENED by Hordak Alpha
With the futuristic technology of Eternia gone, a new breed of warrior, trained in the ancient ways of the Vulnar, attack against the civilizations enslaved by the Titans in a desperate attempt to wrest power from the god-like conquerors in the hope to destroy their rule completely. ENTER
WAR ON MOUNT TYTUS by Hordak Alpha
He-Man and She-Ra lead the heroic warriors on a journey through the Sands of Fire to a battlefield between the Light and Dark Hemisphere - Mount Tytus - for a final showdown with the reawakened Titans. ENTER
The MINETERNIAN's INTERNET
Explore the best Masters-inspired fiction available online! Looking for a website with over FIFTY links to He-Man/She-Ra fan fiction? A new fan-fiction forum to publish on? Wanna listen to the CONAN movie theme song, anytime .. day or night? These are the links that no MOTU aficionado should be without! ENTER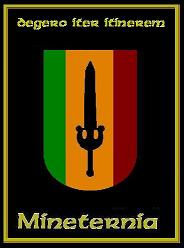 Fiction
Minicomics
E-mail Us
He-Man, Skeletor, Eternia and all associated characters, names, images, comic books and minicomics are registered copyrights and/or trademarks of Mattel, DC Comics, Hallmark, MVC, Image Comics, CrossGen or other concerned copyright/trademark holders. All rights reserved.