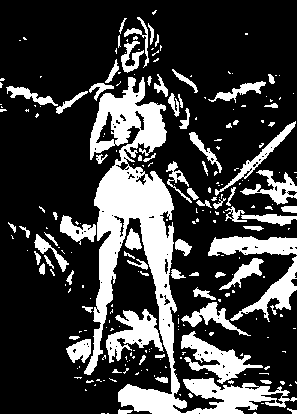 Original art by Fred Carillo (from the Princess Of Power Golden Book, Glimmer of Hope, published by Golden Books)
She-Ra, He-Man, Skeletor, Eternia and all associated characters, names, images, comic books and minicomics are registered copyrights and/or trademarks of Mattel, DC Comics, Hallmark, MVC, Image Comics, CrossGen or other concerned copyright/trademark holders. All rights reserved.
Lord of the
CRYSTAL
CASTLE
Based on "Secret Of The Sword"
Adapted from a story by
FULL FALLEN MOON